A Kansas City Plumber You Can Trust
Our goal is to provide excellent plumbing service at fair pricing in North Kansas City & the surrounding areas. 
McIntire Plumbing & Do-All Service LLC is a family-owned & operated business. We know plumbing issues are frustrating and finding a plumber you can trust is hard.  We are proud to say that we have been in the plumbing industry for over 6 years & completely love the trade we are in and are professional plumbing experts.
We're prepared to tackle even your toughest plumbing problem.  Give us a call at (816)602-3857 with any questions or for free estimates!
We are Licensed & Insured.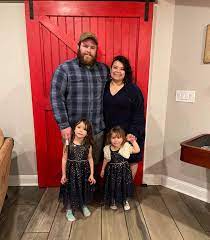 Jocelyn Guansing
2022-11-23
We had a water heater emergency. Jake was on it. Jake is incredibly professional and courteous. We will definitely call on Jake for our future plumbing needs.
Friendly and fast
These guys are amazing!!! My septic pump went out on a Friday night and I called them Saturday morning. By 3:03PM, they had it working and allowed us to come back to our century.Many Thanks!!! Carl
Helpful with ideas but pretty expensive, ran a camera and power auger was there maybe an hour and it was over $400
I came home from work late at night. I saw that my floor drain in my garage was overflowing. I began to call all the 24 hour emergency drain company's and could not get anyone to come out to repair. I ended calling Jake with McIntire plumbing and he arrived in a short amount of time. He was very polite for how late it was at night and very knowledgeable. Highly recommend!
I had recently moved back into my dads house, and we noticed it was flooding down in our basement. My mom had called Jake who had came to take a look and told us a grinder pump needed to be replaced. They were very quick, as soon as the part came in They were eager to get started and help fix our problem. Jake and his friend Daren came over around 3 and had our new grinder pump installed in about 40 min. I was thinking it would take a few hours or all day. They are nice genuine people, and I would recommend them to anybody who wants an honest and hard-working body to help with their plumbing services
Jake and his group were very responsive and affordable.
Merri-Ann Higgason
2021-05-16
We used McIntire Punching to replace the old tub/shower in our guest bathroom. They took out the old tub, constructed the new walls and foundation, built shelves in the new shower, tiled everything, and hung the new shower door. The workmanship was awesome. The finished shower is better than I had imagined. They were able to take my description and execute on it perfectly.
We had our drain in our garage backing up for 2 days. We were waiting for our home warranty company to send someone out but got tired of cleaning up the mess. We called and McIntire Plumbing was out in 30 min. Did I mention it was 7:00 at night. He found the problem (tree roots in the main drain) and was able to have our water flowing OUT of the house once again. Great service and will totally use them again!